What characteristics define the ideal business tax accounting firm? Now, think what attributes separate business accounting firms in a place like the New York Metropolitan area?  NYC is one the major "command centers" in the world- a leading mecca for the finance, insurance, media, arts and real estate industries.  The NYC Tri-State area is a global hub for commerce and business. These are are the precise reasons why a Manhattan Certified Public Accountant (CPA) is an absolute necessity. Not every accountant in New York City is the same though, which is why you must carefully choose an accounting firm that understands your region, operations and future goals; in addition to understanding elusive federal, state and local tax regulations. Scott M. Aber, CPA can fulfill all these needs.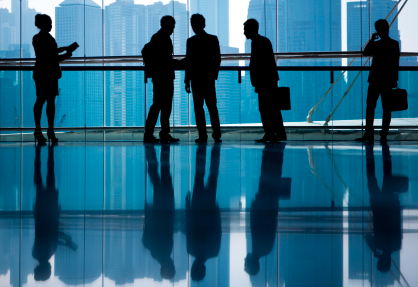 Scott M. Aber, CPA is an independent registered accounting professional with nearly 30 years of experience in providing objectivity, support and expertise, to over 600 individual clients and over 150 businesses.  The current global economic crisis combined with already consistently changing accounting/GAAP laws makes for an unforgiving landscape when it comes to business accounting.  I am proud to serve clients in the New York City area and offer a variety of consulting, financial advisory and accounting options.  We don't discriminate for purposes of our client base; we enjoy working and collaborating with startups, small businesses, medium sized corporations or established enterprises.  Our primary goal is to make sure that your business is profitable and prosperous because you can wholeheartedly rely on my insightful recommendations.  A high-level view of our services follows:
Federal, State and And Local Filings- Payroll, Income & Sales Taxes
I am well versed with filing and tracking income taxes, sales taxes and payroll figures for all 50 states.
Tax Planning
I diligently follow the constant changes in tax laws whether these changes are in regards to the methodologies for subchapter S election or new techniques to defer income.  We are on top every every change in the tax code, no matter how small.
Accounting & Accounting System Setup
We will assist you in organizing your finances and find the right software system that will simplify the maintenance of your financial records and bookkeeping needs.  We will help develop your accounting system, maintain your accounting system and make sure it is an easy tool to use when you need to produce reports or just gather information.
Business Projections & Planning for the Future
At Scott M. Aber, CPA, I am not just your typical accountants.  I also specialize in financial and business planning as well as forecasting.  I will help you develop a program that allows you to achieve your financial goals.
IRS Problem Resolution
Negotiating and communicating with the IRS is something we will do on your behalf.  I will guarantee that you get the best possible arrangement in a settlement with any government agency.
Ready to start saving money on your 2015 taxes? Contact us!
Tax time can be a headache for most businesses as it is an incredibly grueling process that requires sifting through countless forms and trying to make sense of numbers and figures that may simply not make sense.  The political and financial instability of the globe have not made the tax filing process any easier yet it is imperative that business owners understand the importance of effective tax planning.  At Scott M. Aber, CPA's New York City office, we offer value adding accounting services tailored to meet our customer needs.
Detailed Scope of Services
GENERAL
Financial Statement Preparation: Reviews and Compilations
Income Tax Preparation and Compliance (International, Federal, State and Local)
Income Tax Planning and Consulting (International, Federal, State and Local)
Budgeting and Forecasting
Monthly, Quarterly, and Yearly Financial Reporting
Cash Flow, Income Statement and Balance Sheet Reporting
Implementation of Accounting Software
Accounts Payable/Accounts Receivable
Business Management/General Business Consulting
Payroll (Including FICA) and Sales Tax Review
Accounting/Bookkeeping Assistance
General Ledger Review and Development/ Account Reconciliations
Financial Assessment Reports
Business Startup Consulting
Fixed Asset Reviews
Employee Benefits Consulting and Associated Tax Planning
Due Diligence Procedure Monitoring
PENSION/BENEFIT PLANNING

Designing and Implement Group Benefits
Strategies to Maximize Owner Contributions
401(k) and Pension Solutions
CORPORATION SUCCESSION PLANNING

Plan Creation which Considers Current and Future Generations
VALUATION SERVICES

Buy/Sell Agreements/Mergers & Acquisitions
Transfer/Sales of Business
Why do I have the tax law experience to handle each type of business?  The answer is because we strive for excellence and expect nothing but superior client service from our team members.   Call us at (845) 215-5969 to speak to a certified public accountant or fill out our simple contact form .