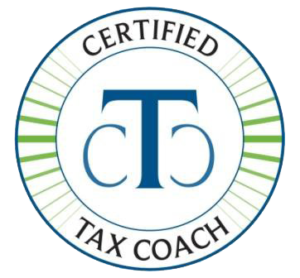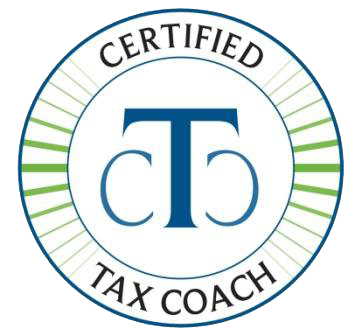 Scott M. Aber, CPA is often asked exactly what being a "Certified Tax Coach" means.  A tax coach, tax consultant or tax advisor is an individual or firm with Certified Public Accountant (CPA) designations.  The difference is that your tax coach or consultant is personally involved in your tax and financial situation and specializes in year-round strategic planning methods.  As a Certified Tax Coach, I want to take this one step further by making changes to your finances that will improve your lifestyle and take your business or wage earnings to the next level.  We want you to be happy and save money.
"Our primary focus is to guarantee that each client receives the best service possible; at the best cost.  Our clients need to realize value in the services we provide and that value should outweigh that cost.  Our clients should be more successful because of our association and we treat our clients as we wish to be treated".
Scott M. Aber, CPA   

About Certified Tax Coaches (CTCs)
The Scott M. Aber, CPA is a member of the American Institute of Certified Tax Coaches (CTC).  Tax planning, identifying deductions and discovering credits or loopholes are just a few of the CTC's strategic goals.  CTC peers can be CPAs, Certified Financial Planners (CFPs), attorneys or other service providers- if a CTC member has a question, it can be answered by a colleague, or network of resources, in minutes!  The CTC organization demands advanced training, excellence and upholds a strict Code of Ethics, which is why they are less than 200 professionals in just 40 states who have been granted this elite designation.
Why have a Tax Coach?
Tax coaches and consultants want you to minimize taxation in complex situations, and simple situations- we want you to save money…while being compliant with the IRS and other regulatory agencies.  Certified Tax Coaches and advisors believe in a proactive and hands-on approaches to tax planning- this means outstanding customer service.  On average, we save our clients $15,000 each year.  Bottom line though, is that a tax coach can save you money that would otherwise be wasted on unnecessary taxes!!
Outside of the office, I am an active member of the community.  I am a strong  advocate for Smile Train, a non-profit organization that addresses the needs of children with cleft palates.  I am a husband and father who enjoys cooking, particularly barbecuing.  I am also a fan of New York Tri-State Area sports, of course.
It doesn't matter if you are an individual filing taxes or a large company…a tax coach can undoubtedly help you save money.  Scott M. Aber, CPA is here to cut your costs and help you be as financially successful as possible.  Contact my office at (845) 215-5969 to speak with me directly or simply complete my contact form.