Paying
Less Taxes

is Exactly the same as Making More Money

If your single biggest expense is your taxes, then you are like most Americans.  Studies show that some Americans pay up to half of their income to the government in the form of federal, state and local taxes.  Although taxes are a fact of life and a necessity to run our country, that does not mean a qualified CPA can't help you retain more of your money, save more of your money from being taxable and help you reach your financial goals. Taxes will never be completely eliminated, but there are definite ways you can pay less tax.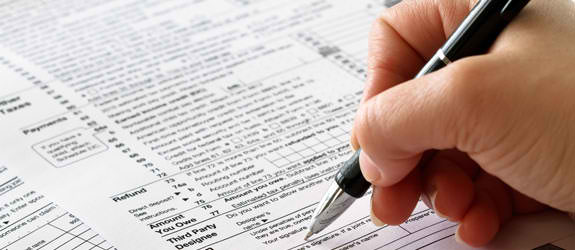 Scott M. Aber, CPA uses a proactive and strategic approach to developing client tax plans. I have over 750 individual and business clients that I advise and the average amount in taxes that each one of them saves is $11,000.  And that is $11,000 each year!  The key to getting such incredible and sustainable savings is simple: identifying the loopholes in government tax laws and taking advantage of them, legally.  This, however, is far easier said than done because once you find the loopholes, you have to put some effort into action, as in finding how these loopholes pertain to your personal financial situation.  That's where and when I come into the picture.  Scott M. Aber, CPA is here to give you honest and trustworthy advice to develop your proactive tax strategy.
Pay Less Tax- Key Steps:
Realize that Tax Laws are Not Fair.  Simply put, tax laws do not favor the average American.  Tax laws are worded and composed to reward individuals who own real estate, have investments or run businesses. Once you realize this fact, you can change your personal financial strategy.
Do What the Government Asks You to Do and You Will Pay Less Tax.  Follow your federal, state and local tax laws- just look for legal loopholes by hiring an expert CPA.
Earn Money- Just Earn Money from Sources that are Taxed the Least.  Wages and Salaries are, ironically, taxed the highest.  They are taxed higher than any investment earnings.
Be an Individual- Develop a Custom Plan for Your Taxes.  Don't look to the media to provide you with a tax strategy when the media focuses on the lives of the rich and famous.  If you are not a real estate mogul or celebrity, you should not have a real estate mogul or celebrity tax strategy.
Keep Track of Constantly Changing Tax Laws.  Call Scott Aber, CPA and ask me to be your Certified Tax Coach.  I am always up to date with current tax laws and want you to be informed as well.
Act Fast- Be Proactive. If you want money in your pocket as soon as possible then start the saving process immediately.
Your Proactive Tax Strategy and Your Expectations:
Initiate a Brief Meeting with a Certified Tax Coach.  As a Certified Tax Coach myself, I like to meet with you in person, know your financial situation and any other pertinent details.  This way, I can help you develop the most efficient and best tax strategy.
Complete a Short Tax Questionnaire.  I have a few questions for you and have them outlined on a form.  I want information regarding your financial, investment and business goals.  I also will just need to have copies of your prior year tax returns and business information, if applicable.  The more information I receive from my clients, the better the results I provide.
Scott M. Aber, CPA Analyzes Your Information.  It usually will take me about two weeks to thoroughly review your finances and the information you provided.
Schedule a Meeting with Scott M. Aber, CPA.  By the two week mark, I will personally review a comprehensive and proactive tax strategy with you.  As mentioned, the average strategy I produce reduces my clients' tax obligations by $11,000!
Receive a Copy of Your Customized Tax Strategy.   As your Certified Tax Coach, I will give you a copy of all the the items discussed in your meeting.
Follow Up Call.  I will call you after one or two weeks to see if you have any further questions.  Then, we decide how to proceed with your plan  and put it into action.
Benefits You'll Get From Your Personalized Strategy:
You'll to take control of when and how much you pay in taxes
You'll create a roadmap to building wealth and achieving your dreams through the tax advantages
You'll set up your business in the best way to reduce taxes and protect your assets
You'll legally lower your tax bills in ethical ways so you can sleep at night and not worry about the risks of an audit
You'll enjoy peace of mind knowing you have an expert advisor supporting you
More than anything, I want my clients to be successful and get to keep money for which they worked long and hard.  Give me a call at (845) 215-5969 to discuss your needs or fill out my contact form.