Tax preparation season is probably not a season that you enjoy- especially if you are preparing your own taxes and you live in New York, New Jersey or Connecticut.  A daunting task because of complicated, intricate and constantly changing regulations, it is nearly impossible to make sure you are completing your taxes properly and in a timely manner.  This includes not underpaying but, more importantly, not overpaying–to increase your bottom line.  Scott M. Aber, CPA realizes your dilemma and has amassed a knowledge base of all facets of the tax preparation process.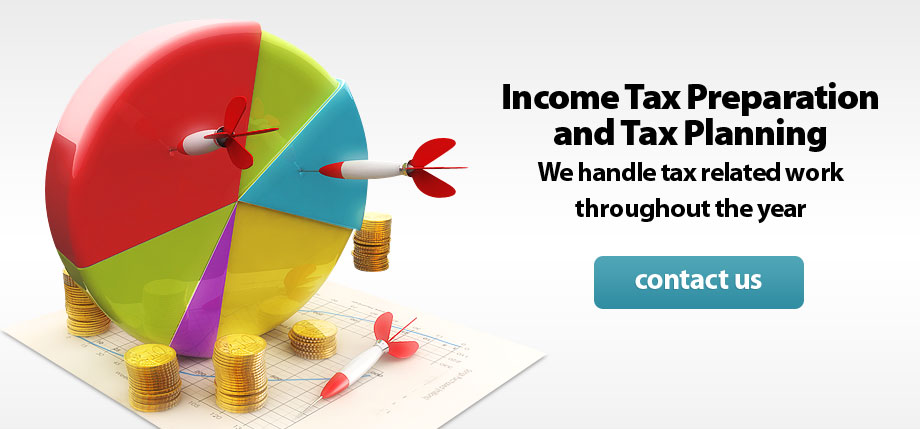 Professional Individual Income Tax Return Preparation Services
A recent study by the United States Government General Accounting Office indicated that 77% of the USA's 77 million taxpayers believed that their tax preparation and tax return outcomes were more favorable because they worked with a CPA for filing their taxes.  This includes those individuals who chose to use software programs and file on their own.  The numbers speak for themselves and there is no substitute for an experienced tax professional like myself, Scott M. Aber, CPA.
I will help you minimize your existing tax liabilities, and take a proactive approach, by looking at your future financial situation to minimize costs that you have not even made yet!  We are always on top of current tax legislation and efficient and accurate with our tax preparation.  Our firm is comprised of seasoned professionals with nearly 30 years of accounting, financial planning and consulting services.  We are members of the NYSSCPA (New York State Society of CPAs).and the AICPA (American Institute of CPAs) and we are also Certified Tax Coaches.  We operate in all 50 states and our clientele come from every tax bracket.
Scott M. Aber, CPA can reduce your taxes and quickly calculate your estimated tax refund.  Each year, we will assist with tax planning strategies so you can optimize your savings.  Overall though, we have values that we steadfastly stand by:
Client Centricity:
I believe your tax experiences with us should be effortless and rewarding.  We know our clients do not fit a mold so we focus on their individual needs and give our clients the attention they deserve.
Professionalism as a Priority:
I not only possess the tax expertise, our clients need, but operate with the highest levels of integrity and courtesy.
IRS & Regulatory Defense
Our clients are rarely audited.  However, should you be randomly selected for an audit by the IRS or other government agency, we will come to your full defense.  We have a very low audit rate for our clients and we offer a discounted rate should any of our clients be audited and we represent them.
Scott M. Aber, CPA's unique cost and financial controls, combined with our ability to operate efficiently with expertise, allow us to offer just some of the following services to individuals- there a many more:
Planning and Preparation of Individual Income Tax Returns for Federal and State Filings

Year-round Tax Planning to Help Evaluate the Tax Effect of Financial Transactions

Year-round Tax Planning to Develop Strategies for Income Timing and Deduction Calculation

Succession Planning/Gift-Tax Exclusion

Insurance Considerations

Capital Losses and Gains

IRA Contributions and Plan Strategies

Tax Planning for Investments, Pensions and Retirement Plans and Estates and Trusts

Quarterly Tax Payment Calculations

E-file Capabilities

IRS Representation to Assist with Audits and Hearings/Conferences

Hearing/Conference Representation for Examinations by Local, State, and Federal Authorities
Personal Tax Savings Tally- Have you Missed Anything?
The reality is that paying more money in taxes does not make sense!  As an individual, an investor or a wage owner, you are entitled to all the tax shelters and tax cutting benefits granted by the law- even if these so called loopholes are buried in complex tax codes.  Scott M. Aber, CPA has identified several deductions that you may qualify for as a taxpayer.  Take a look at our high level checklist and ponder whether or not you have overlooked a possible deduction:
Roth IRAs

Rollovers to a Roth IRA
Tax Deductions Related to a Roth IRA

Education Expenses

Education Savings Accounts
Hope (Helping Outstanding Pupils Educationally) Scholarship Credit
Lifetime Learning Credit

Child Tax Credits

Child Care Credit
Adoption Expense Credit

Lifetime Gifts

Income Shifting to Children
Donating Appreciated Assets Instead of Cash

Flexible Spending Accounts Earned Income Tax Credit (EITC)Qualifying Property for Personal Residence Gain Exclusion

Health Savings Account (HSA)

Bunching Deductions

Shifting Income or Deductions from Year to Year
Best Filing Status
Inquiries about your personal income taxes, their preparation or other financial questions can always be answered by Scott M. Aber, CPA Scott can guarantee that you are in compliance with constantly changing tax laws while reducing the amount of taxes you owe the government.  Scott will save you money and time.
Download the "Individual's Guide to Tax Deductions" and get some tips on what type of deductions you may take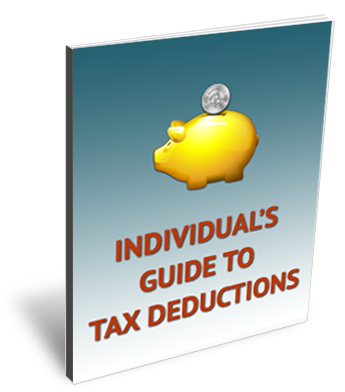 Scott M. Aber, CPA is well aware that every individual and his or her situation is different. Scott has over 600 individual clients each year and his firm has the essential expert knowledge to help all his clients. Call Scott M. Aber, CPA at (845) 215-5969  to speak to a certified public accountant or simply fill out my contact form.