New York City and its surrounding metropolitan area are energetic centers of dynamic cultivation.  Recognized for state-of-the-art…old or new…architecture, NYC remains the hub of American real estate ventures.  The long established diversity which resembles the Tri-State Area is mirrored in real estate, but this does not come at the smallest price to a successful career or future in anything remotely attached to real estate.  Real estate and accounting go hand in hand.  Investing in real estate by investing in working with the right New York, New Jersey or Connecticut CPA and accountant also go hand in hand.  Regardless if you are focused on selling and buying or investing, constructing and developing, Scott M. Aber, CPA can help mitigate your accounting concerns while fostering your business endeavors.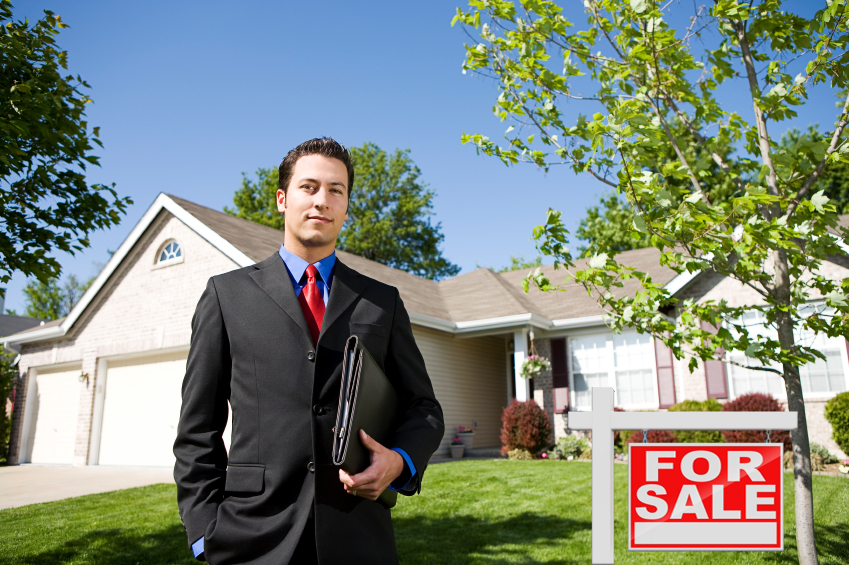 Even as a seasoned professional and CPA in the demanding New York market, new discoveries and regulations come to Scott's radar on an hourly basis.  In the real estate market , proper accounting will keep your business alive- and that fact stands for brokers, buyers, landlords and investors.  Real estate business can fall into a variety of categories and the industry is multi-faceted.  Because of the complexity of the real estate environment, Scott M. Aber, CPA prefers to look at three distinct sectors and assist investors, realtors, appraisers, landlords and the like, with their accounting needs as they operate in:
Commercial Real Estate
Industrial  Real Estate
Residential Real Estate
Next, Scott takes a look at the fields and services provided to each of these three high-level sectors by specialized real estate professionals, who also enlist his accounting expertise.  Real estate requires significant personal and financial investments so the smart investor will work with agencies or individuals from:
Brokerages
Developers
Architects
Property Management Organizations/Condo Associations
Internal/External Real Estate Investors
Real Estate Marketers
Realtors
Regulators
Leasing Agencies
Appraisers/Inspectors
Construction Companies
These individuals, in turn, use Scott M. Aber, CPA to help them with their or business or personal accounting needs.
The third leg of the real estate process and accounting that goes in conjunction with always unique real estate investments, is the traditional CPA responsibilities.  A CPA wants your business to be valued properly, your financials to have integrity and you to make a profit  Not nearly as simple as we see with basic investments, these tasks include traditional accounting reports as well as accounting management services such as (but not limited to):
Tax Preparation/Planning – a commercial property, rental property and residential owner-occupied property have drastically different reporting requirements.  This is the precise reason that Scott M. Aber, CPA ensures that he properly distinguishes between sales and rentals so your tax reporting is solid.
IRS/Department of Labor and Health Audits – these audits are on the rise and Scott M. Aber, CPA makes sure that you are following all necessary regulations to avoid an audit of any type.
Cash Flow Reporting/Financial Statement Analysis – because tax efficiency is practically the center of a business success story, cash flow is identified and monitored by Scott M. Aber, CPA along with:

Budgets/Forecasts – your business needs to forecast profits or losses and be prepared for future and current financial situations.
Rent Roll Evaluation – if you have a rental property, Scott knows that it is imperative you remain competitive (as far as pricing goes) and compliant with all regulations.  A poorly management rent roll leads to less profit and smaller cash flow.
Entity Selection – some people would be surprised to know how large the impact of business entity selection is on their cash flow…do not be  victim to this loophole.

Retirement/Succession Planning – you worked diligently hard to get your business positioned in the market…make sure its safe and secure when you retire or decide to take a less proactive role in its daily management.
 So, the real estate accounting process in NYC is not an easy undertaking, and the involvement of a CPA in the New York Tri-State area cannot be put on the back burner.  Just to clarify, if you purchase a commercial property, the process is not just completed by signing a piece of paper.  It is completed when all of the above mentioned specialists are contacted, coordinating with each other and working collaboratively with you so you get the best deal possible.  The need for excellent accounting applies to a buyer, investor, appraiser or anyone involved in the real estate industry.  Scott M. Aber, CPA explains all these moving pieces to his clients, validates that their investment will provide you the best Return on Investment (ROI) possible and absolutely guarantees that his accounting processes are completed in a timely and legal fashion.
Scott M. Aber, CPA has a well-renowned reputation for the genuine and professional partnerships he builds with all clients in the real estate industry.   Perfect management of day-today happenings combined with strategic planning make for the winning equation.   Contact Scott M. Aber, CPA by calling (914) 450-2088 or simply using the online contact form.