If you are a New York City restaurant owner, you are aware of the overwhelming nature of your industry.  Most eateries are open seven days a week, so business owners and their employees have grueling and unpredictable schedules; and let's not forget the demanding NYC atmosphere in which they operate.  This makes the added hassle of the need for proper accounting extremely difficult to satisfy.  Increase your bottom line and profits, while saving money, by working with Scott M. Aber, CPA who has the expert knowledge of the restaurant industry.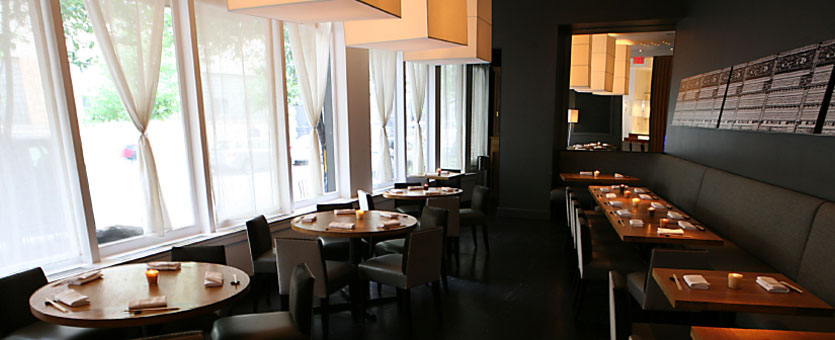 NYC's number #1 Restaurant CPA   
AberCPA is one of very few CPA firms in the New York City with a robust and dedicated Restaurant Practice. We have been offering accounting, consulting and financial planning services to clientele for 25 years.  We work with New York State, New Jersey and Connecticut Restaurants and provide our expertise to over 120 dining establishments–from franchisors, franchisees, public companies, and independents to owner operated delis and fine dining restaurants.  We also serve all segments – quick service (QSR), fast casual, casual dining, pizza, fine dining, and emerging chains. From sales tax audits to menu engineering to capital structure, our professionals draw on extensive knowledge of best practices in order to help our clients drive profitability and growth.  
 The statistics for maintaining a successful restaurant are not in favor of the industry, as we witness 27% of restaurants failing in their first year, 50% failing in year number five and 70% out of business by the ten-year mark.  At Scott M. Aber, CPA, we strive for absolute excellence and want your restaurant to succeed in the long run.
So, what are some typical barriers for a restaurant to succeed? Here are just a few of many examples:
Sales Tax Audits

– how to protect yourself from a New York State Sales Tax Audit? 
IRS Intervention– how to avoid a tax audit and adhere to tax laws?
Department of Labor– are you compliant with mandates and laws?
Tipped Employees– how to track unpredictable figures and payroll costs?

Are you taking advantage of the FICA tip credit?

Are you correctly reporting tips to the IRS?

Reliable Software for Efficient Bookkeeping– how to utilize QuickBooks effectively in your restaurant?
Employee Turnover– how to minimize?
Inventory Control- how to predict the right amount of food or drinks to stock?
Liability Concerns– how to protect your business?
Most accounting firms are strictly 'number crunchers' and do not offer feedback on how to maximize profits. As a restaurant owner there is a ton of moving parts, having Scott's team involved, allows us to concentrate on day-to-day operations. Aber CPA is very skilled in evaluating restaurant-specific financial's and offering methods to correct unnecessary expenses. Most importantly is the fact that the company truly cares about the success of their clients, feels like family – Marcello Russodivito, owner of Marcello's Ristorante
We can assist you with all of these questions and more.  I have saved clients up to $200,000 in one year.  Let's just demonstrate a few high level issues that we regularly address:
Cash Flow
A restaurant's bottom line is heavily reliant on cash. I will work diligently to personally know your business.  This is crucial because cash going in and out of your restaurant must be monitored and tracked for IRS and tax reporting.
Income Statement
One of the most important financial statements that a restaurant produces is it's income statement.  Included on an income statement are earnings, expenses and inventory- all three of which contribute to an overall view of a restaurant's profit and loss (P&L).  Scott M. Aber, CPA assists in preparing income statements and weekly flash reports to help our clients show where to cut expenses and save money.
Accounting Cycles
Restaurants accounting cycles usually start when a customer orders a meal and end when the meal is purchased and recorded in the restaurant's general ledger or accounting system.  Because your restaurant ideally has more than one customer each day- dozens of ledger journal entries need to be documented daily.  We streamline this process by assisting in the development of an accounting system for journal entries and subsequent financial reporting.
Inventory Tracking
Inventory is a cost to your restaurant, but absolutely essential as it consists of food, beverage, and other miscellaneous items.  At the same time, restaurants do not want to order too much…or too little.  We help you to determine the perfect balance, thereby reducing your costs and the overall profitability of your restaurant.
How We Can Help Your Manhattan Restaurant Save Money :
Financial Statement Preparation

Federal and State Income Tax Planning

Start-up Business Assistance

Preparation of Business Plans

Accounting System Setup

Point-of-Sale (POS) Systems

Loan Package Preparation

Forecasts, Projections and Succession Planning

Bookkeeping Services

Bill Payment

Payroll

Insurance Services
Whether you are a diner, a family-run restaurant or a national franchise chain see why our other NYC hospitality industry clients have put their trust in us. We know all restaurants are not the same, that is why Scott M. Aber, CPA has the tax law experience to handle each type of business.  Call me at (845) 215-5969 to speak to a certified public accountant or fill out my simple contact form.