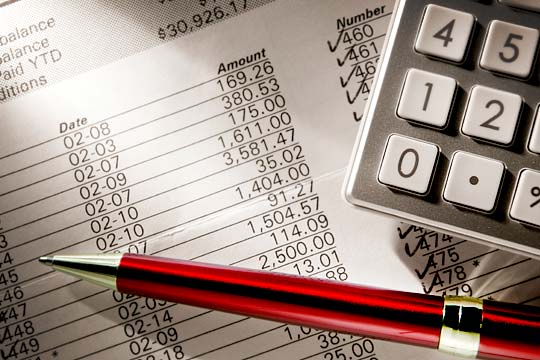 At AberCPA, Scott M. Aber, CPA PC would be hard pressed to find clients that enjoy completing their bank reconciliations.  It's no fun, but it must be done.  That is why you employ the best accountants, Scott M. Aber, CPA being among the top notch choices.
Bank reconciliations can sound scary and, if your books are not up to par, bank reconciliations  should be daunting.  Assuming this is not the case, the IRS or Department of Labor may just be conducting mandatory and random audits.  In the event you are not all too familiar with them, let's explore what an actual bank reconciliation entails.  Simply put, authorities want to have you explain a bank account balance garnered through a bank statement (normally supplied by your banking institution) and make sure these account balances match your organization's books.  As opposed to normal train of thought, these organizations will work with your business, especially if you have a knowledgeable accountant.  The IRS and underlying institutions know that checks may take time to be recorded or processed.  They will also take note of your accounting methods.  For example, accrual accounting is not going to balance your books in a second.
Honesty is always going to be your best policy.
Contact AberCPA and Scott M. Aber, CPA for your free initial consultation.  Scott can be easily be contacted via phone at (845) 215-5969 or through this contact form.  AberCPA sincerely looks forward to hearing from you.